PowerMAC 9600/200
Well i needed something reliable to create diskettes for the Macintosh Plus… so instead of buying bootdisks for the Macintosh Plus… i bought for the same price a Power Macintosh.
Except the monitor it looks to be a nice system, cd-player is not really working yet. But i think it's a case of having the correct driver.
The machine is fitted with a 200mhz CPU, 256mb ram and nothing more special.
I've bought a adapter to run a normal VGA monitor on it, so i can use my KVM at my attic. So not really using this screen anymore.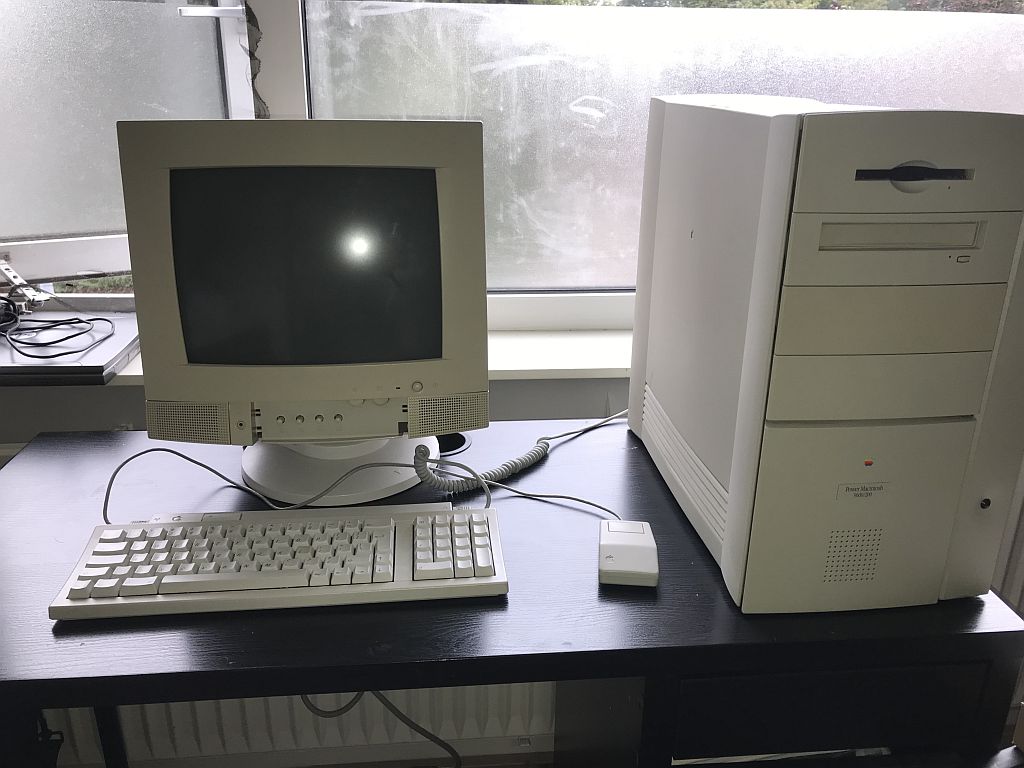 ---