Bought this machine because i just like the design of this case. The previous owner was very proud of it and was a bit sad to get rid of it. He clearly was attached to it, but he had replaced it with Mac mini's.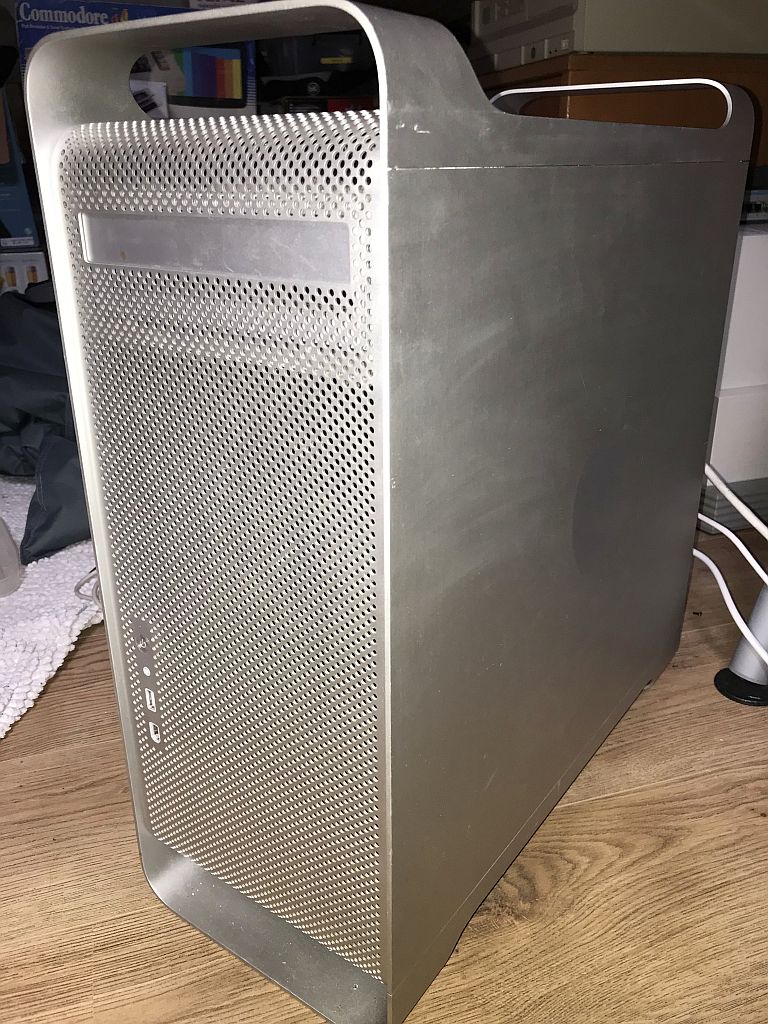 And ofcourse i replace the Maxtor 160GB harddrives for one 64GB SSD.
Sidenote here: you need to have sata1 or 2. Newer ssd's will not work.