Within the Opel Tech 80 (MCS 2000) you can install a module that gives you the option to read the internal computers of the cars you are servicing.
To have this module work you use the second remote and you let the machine switch from internal computers.
Because the STL-2 is a second computer module that is installed left of the 4-gas tester.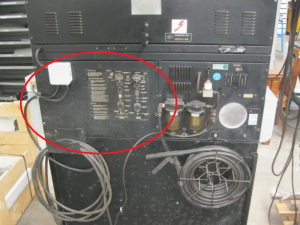 You can read the manual here: SUN Test Link STL-2.pdf
The STL-2 comes with a little LED display on the front next to the diskette drives. And you get a second diskette drive that loads the data for this computer.